BestSeller
Products

One of the great things about being a grown up is
eating our products for breakfast without having to ask permission
KHARI
#1 Khari is one of the best combinations with a hot cup of tea. Light and crispy, khari is the perfect choice for daily snacking. Pick the toasted khari, brown khari, methi khari and bring home a taste of heaven today!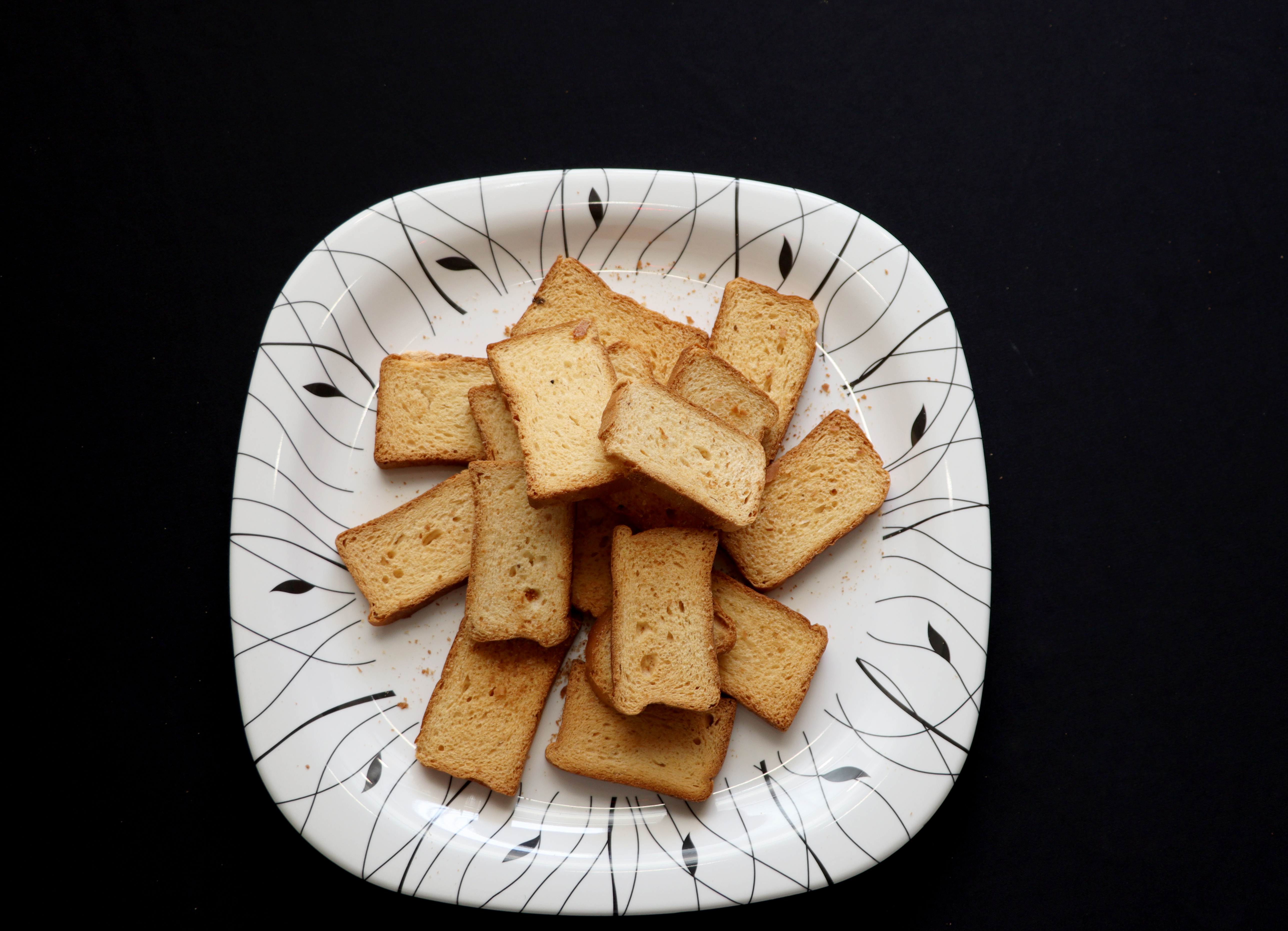 TOAST
#2 Having a crunchy texture, this light snack makes for a tempting nibble. This versatile snack comes in a variety of flavours. They are freshly prepared and made from fine ingredients, making them ideal even for the health conscious ones.
BREAD
#3 Bread, baked food product made of flour or meal that is moistened and kneaded. There are many different kinds of breads available in our bakery like milk bread, brown bread, sandwich bread, etc.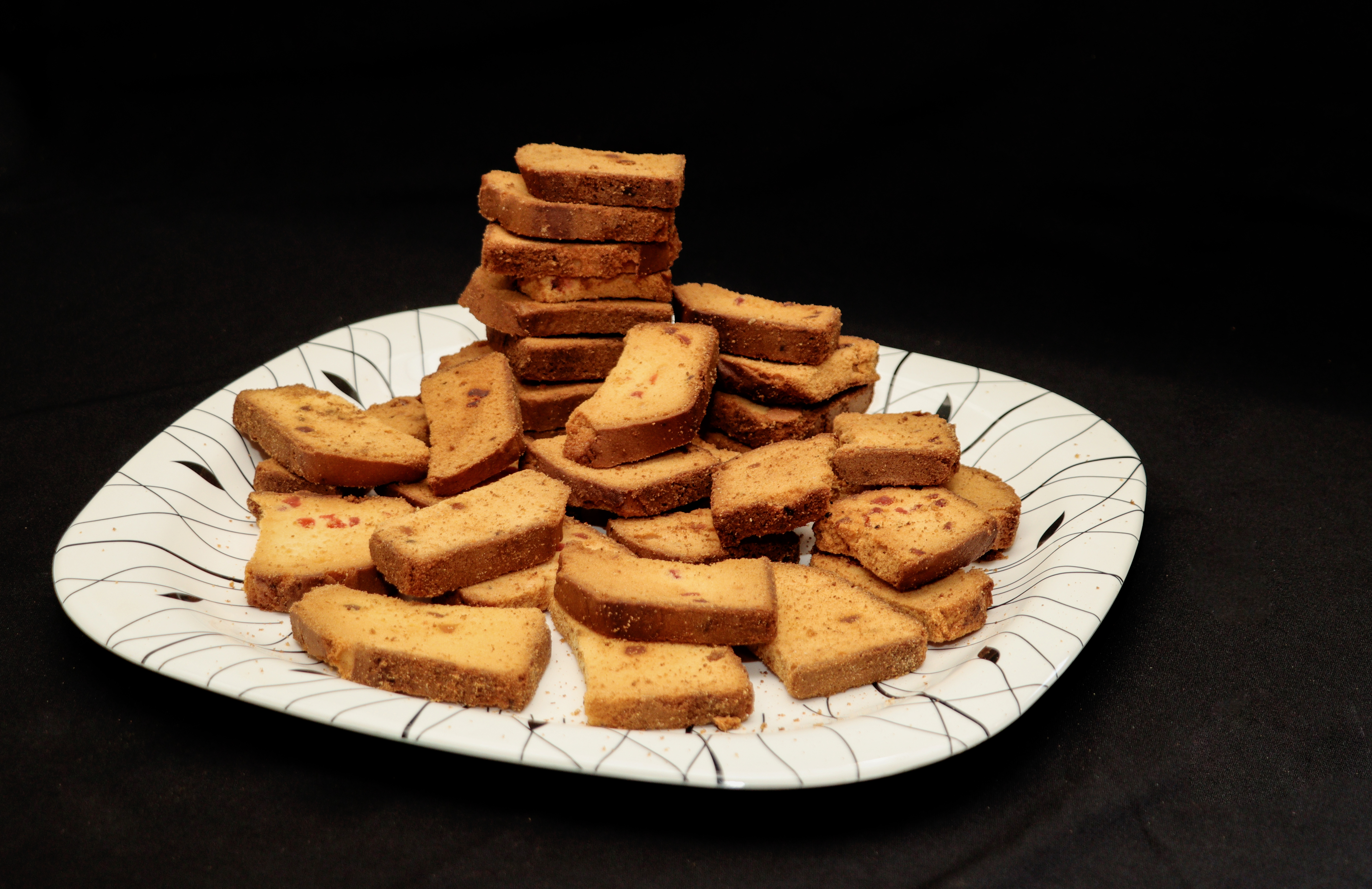 RUSK
#4 Crispy ,crunchy and loaded with the goodness of wheat, the toasted rusk offers a wholesome teatime experience
CASHEW COOKIES
#5 Small, flat and sweet, cookies make for a great snack and sometimes even desserts. Every cookie is packed with wholesome cashews, giving you a delightful taste and a rich treat.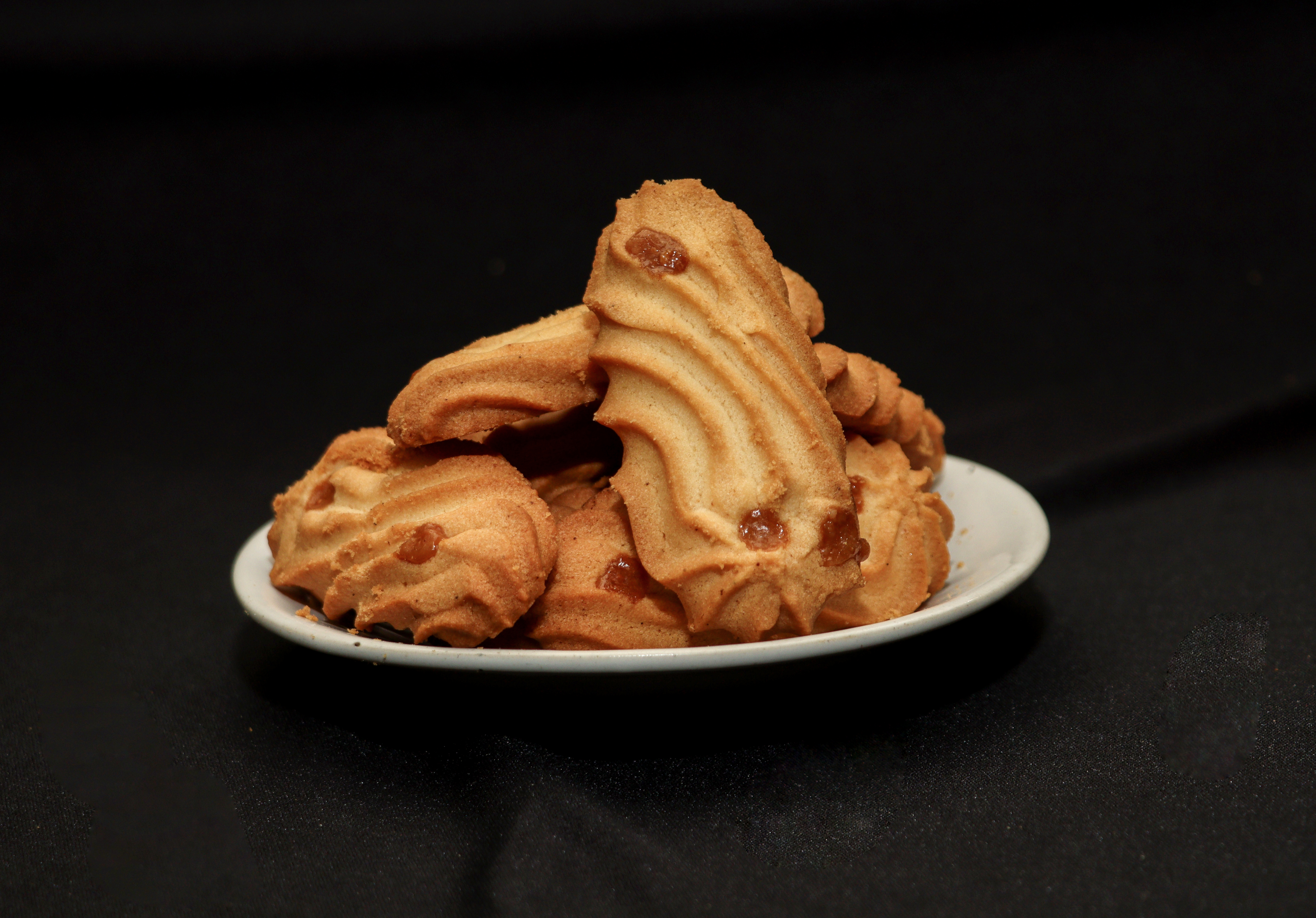 BUTTERSCOTCH COOKIES
#6 These cookies are enriched with the flavour of butterscotch. An all-time favourite, you can enjoy these cookies them with your evening tea or just bite into one to fulfil those sweet cravings.
PAVBHAJI PAV
#7 The traditional Indian Pavbhaji Pav are extremely light and soft. Made with pure and superior quality ingredients.
CUP CAKE
#8 A cupcake is a small cake baked in a cup-shaped paper container. We bake our cupcakes daily using the finest ingredients to deliver a mouth-watering sensational taste to our customers. . These are loved by children and adults alike!
PIZZA BASE
#9 For making delicious pizza at home, this pizza-base is best option. Using this pizza-base you can easily make any type of pizza within low cost.
All Products
Khari
Brown Khari
Methi Khari
Toast
Toasted Rusk
Toasted Rusk
Butter
Surti Butter
Pech Butter
Cheese Butter
Valilla Dish
Sadha Bread
Brown Bread
Milk Braed
Sandwich
Bread
Garlic Bread
Pavbhaji
Pav
BunPav
Pizza Bread
Burger Pav
Soup Stick
Masala Stick
Cashew Cookies
Butterscotch Cookies
Dryfruit Cookies
Chocolate Leaf Cookies
Chocochips Cookies
Choconut Flavor Cookies
Pista Cookies
Gulakand Cookies
Jam Cookies
Coconut Cookies
Brownie
Cup Cake
Bar Cake 350gm
Bar Cake 450gm
Plum Cake
Slice Cake
Sponge Cake
Fruit Cake
Filling Cake
Vanilla Cup Cake
Chocolate Cup
Cake
Chocalte Dish
Birthday Cakes
Doughnut
Chocolate
Doughnut
Cream Roll
Chocolate Cream
Roll
Puff
Sandwich
Burger
Veg Roll
Pastry
Gallery
A homemade,home-baked and handcrafted products
makes any occasion feel more joyful
About Us
In 1945, a small company by the name of Khemraj Bakery emerged in kolhapur. It was started by Shri Shantaram Ladusheth Bandekar (Sawantwadi, Maharashtra). Khemraj Bakery has been serving the highest-quality baked goods in Kolhapur to locals and visitors. After nearly fifty years, we pride ourselves on continuing to be family owned and operated. We have third generation family members ensuring the continued success of our bakery, and we continue to offer the same delicious products along with the excellent customer service that our customers have come to know and love. Quality, Freshness, Taste are our key elements to serve our customers.To satisfy your personal tastes we use only quality ingredients in all lines of products. Each day, we bake everything using the finest ingredients.When our doors open at 8:00am the aromas of the freshest and finest products fills the air. Most of our products are free from chemicals and preservatives. Due to the freshness and quality of our products people love to eat fresh products at our shop. We make sure that what you are getting today at Khemraj Bakery tastes as good as it did 50 years ago.
Contact Us

700, 4th Ln, E Ward, Shahupuri, Kolhapur, Maharashtra 416001
0231 2665379
khemraj_b@yahoo.co.in